You're about to explore 12 healthy and delicious salad lunch ideas! If you're looking to infuse your midday meal with vibrant flavors, essential nutrients, and a burst of freshness, you've come to the right place.
We get it – sometimes, lunch can feel like a mundane chore, but it doesn't have to be. Whether you're a salad enthusiast or just looking to incorporate more greens into your diet, we've got you covered.
In this blog post, we'll showcase a variety of salads that are not only good for you but also taste amazing. These recipes are designed to be simple, approachable, and satisfying, making them perfect for busy weekdays or leisurely weekends.
So, if you're ready to bid farewell to uninspiring lunches and say hello to a healthier, more delectable midday meal, let's dive into these 12 fantastic, healthy, and downright delicious salad lunch ideas that will revolutionize your lunchtime routine. Get your taste buds ready for a tantalizing adventure!
Healthy and Delicious Salads Lunch Ideas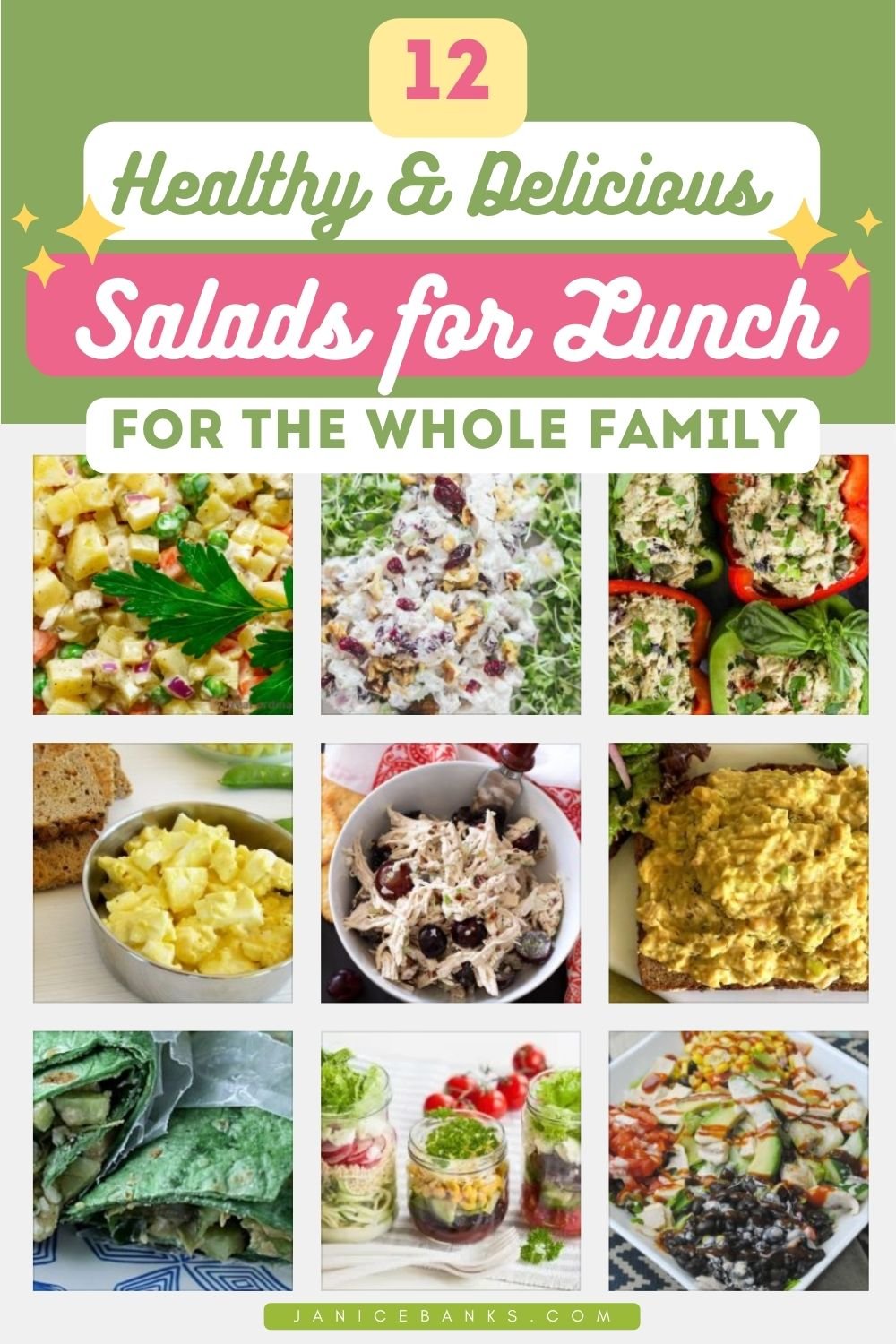 Printables, design elements, graphics and any digital products provided on this site are for personal use only. You may NOT modify them or redistribute them for free or monetary gain without the written agreement from the author, Janice Banks. You may share these with your classes or co-workers (educators/teachers/tutors) as long as they are not modified in any way. Please share the link to the blog post if you want to share these digital resources with others.