Mother's Day is just around the corner and I have something lovely for you to give to your mom.
If you are usually a last minute kinda person (I know I am like that sometimes) and have yet to prepare something for your mom, here's a free double-sided card to do-it-yourself at home.
Free Printable Mother's Day Card
Here's a Free Printable Mother's Day Card for you to download, print, cut and give it to your mom on Mother's Day!
What to Do
Just Print and Cut! There will be cropped marks are all ready for you as well.
This is a double sided card, so you may need to print out your card on both sides. Because there are variations of printer settings, it is best to test out your printing on a piece of paper first before loading the actual stock card.
Only print on your stock card when you're confident that it will print correctly.
Here's How to Print:
Open the PDF file
Click on the Print icon or hit CTRL+P
Go to the page setup and choose your preferred paper size and click OK.
Make sure the stock card is already loaded into your printer first.
Then select "Fit" or "Fit to size"
Click Print.
Do the same on the other side of the card. Test on a piece of paper first if you're not sure.
Use the cropped marks as a guide to trim the edges of the card.
Then write your message and give it your Mom!
Tip: Choose a good quality textured A4 or US letter card stock. We recommend using a high quality stock card – 210 gsm. You will be pleasantly surprised with the results. It will not only look professional but it will also look and feel amazing!
Enjoy DIY-ing!
Love this Quote?
If you love this mommy quote, you will love these 25 Quotes for Moms as well.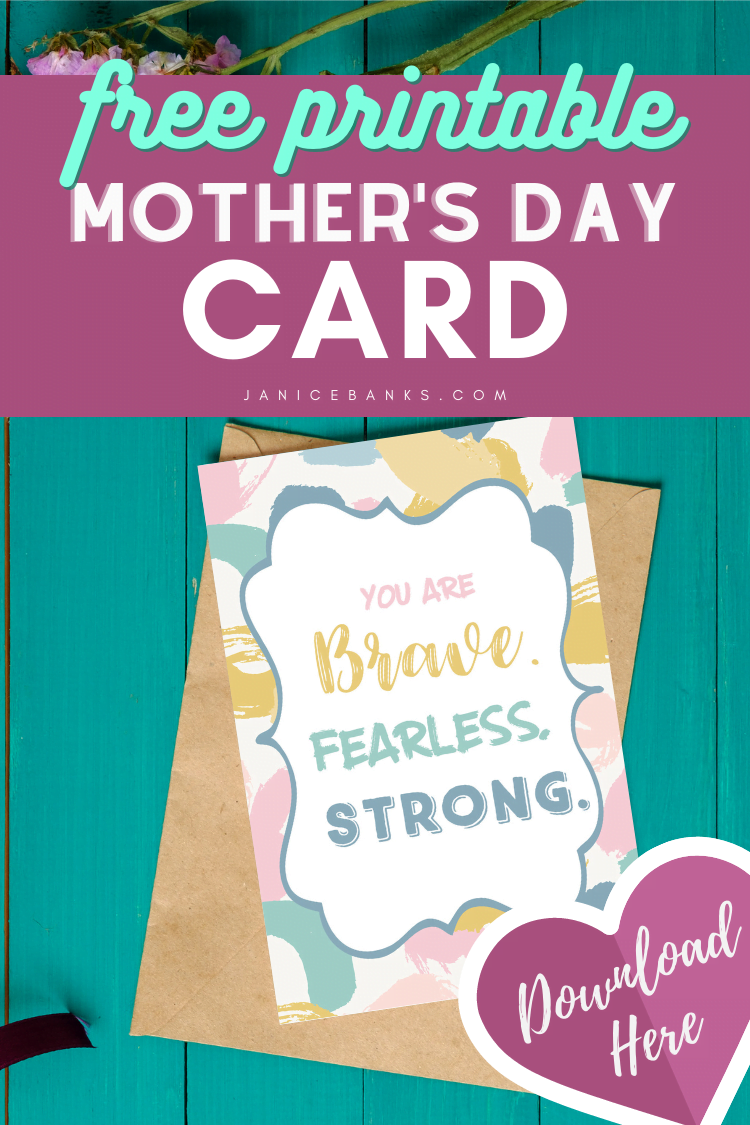 Printables, design elements, graphics and any digital products provided on this site are for personal use only. You may NOT modify them or redistribute them for free or monetary gain without the written agreement from the author, Janice Banks. You may share these with your classes or co-workers (educators/teachers/tutors) as long as they are not modified in any way. Please share the link to the blog post if you want to share these digital resources with others.